Have you considered using social media for your chiropractic practice, but do not know where to start? Maybe you already are using social media and want to get more out of it.
This series is for you.
Subscribe to our blog below for updates as we dive deeper into this multi-part series that covers attracting more patients.
Disclaimer: All information in this article is general. Your practice may be subject to other HIPAA and state regulations. Do your own research as it applies to your practice and state before using any of the strategies below.
Target Audience
You need to first determine what type of patient you want to target through social media. This will help determine which social media platforms will be most effective for you. If you market to everyone, you are marketing to no one. You may also want to consider the popularity among varying annual income ranges when choosing social channels.
According to the Pew Research Center these are the percentages of U.S. adults who say they ever use these channels.
Consent
You must obtain written consent to use any material that could be used to identify a patient in your marketing.  Read about it here
Platform 
Select one platform to start, you can expand from there. It can be overwhelming to manage multiple platforms if you do not have sufficient time dedicated to managing them. One consistent platform will be more effective than three platforms with little activity. You can recycle content from one platform to another. You are not likely to have the exact same audience on each platform. Even if you do not have the resources to manage multiple platforms, it is still beneficial to set up an account on multiple platforms. In the event a potential patient searches for your practice on a platform that you are inactive on, they can still be directed to your website.
Tik Tok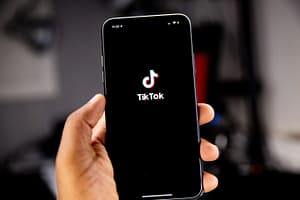 Tik Tok is a short form video platform that has seen a large increase in popularity in recent years. The Tik Tok 'algorithm' takes into account users behavior to match them with content by analyzing reactions from users that have similar behavior patterns. The potential for organic reach on Tik Tok is not seen on any other platform. Good videos can get millions of views with little to no following.
Tik Tok recommends posting 1-4 times per day to maximize exposure and reach. This may sound like a lot. Not all videos need to be elaborate and take a lot of effort. Users can use trending sounds and effects to make videos relevant to their niche by piggybacking on the video layout idea of other users. You can batch create content and save them as drafts for future posting.
To know what does well in your niche, spend time watching videos from others in your niche. Tik Tok is not a platform where users expect 100% original content 100% of the time. Taking inspiration from someone's video idea and making it your own is encouraged on Tik Tok.
Tik Tok has less direct targeting capabilities than other platforms, but the Tik Tok algorithm will put your video in front of users that engage with similar content. You will have a broader audience geographically on Tik Tok. 
Tik Tok is a great platform for clinicians that sell an additional product or service that does not require in-person contact such as coaching or a book. 
Instagram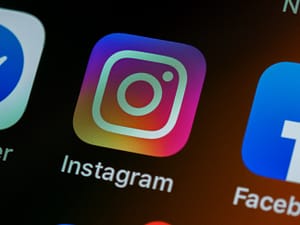 Instagram has been around since 2010 and is popular among a variety of demographics. Instagram has location tagging features on posts that can be useful for tagging your practice by location. Short form videos can also be used for Instagram reels which have a larger organic reach possibility than traditional static Instagram posts. The short form videos known as 'reels' function similarly to Tik Tok. Many users utilize the same video content across Instagram reels and Tik Tok.
Use a combination of static posts, Instagram reels, and stories to be most effective on Instagram. 
Stories can be anything in your day to day routine and are much less formal. Stories appear at the top of the Instagram timeline and disappear within 24 hours. You can later pin these stories to highlights at the top of your Instagram profile. 
Instagram reels are a great place for adjustment videos.. 
Use hashtags on Instagram such as #chiropractic #chiropractor #chiropracticadjustment. Hashtags help users search relevant content and discover new accounts. Hashtags can be used on static posts and Instagram reels. Hashtags can be utilized across all platforms.
Facebook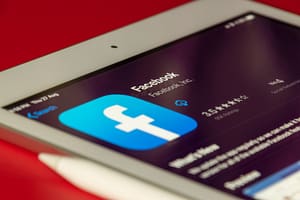 Facebook is unquestionably one of the most popular social media channels across many demographics. Many users are familiar with Facebook and look at Facebook reviews before choosing a service provider. 
Facebook has lower organic reach potential compared to other social media platforms. This is especially true for business pages on Facebook. This is designed to encourage businesses to spend money on Facebook ads. Facebook ads have tremendous targeting capability and are relatively inexpensive when compared to other forms of advertising. 
Facebook now has stories which can also be utilized although static Facebook posts seem to have a better impact on their audience. Facebook is incredibly visual and you should stay away from text only posts. Facebook also gives users the ability to invite friends to like their page. This will help to grow your following quicker. This ability is seen on Facebook and LinkedIn, but not Instagram and Tik Tok. 
LinkedIn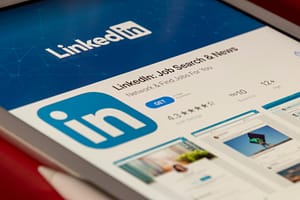 LinkedIn is the most professional social media platform. Many individuals are on LinkedIn for business purposes. While you may have some luck with professionals on LinkedIn, LinkedIn does not have as broad of an audience as some of these other platforms. Even if you are not active on LinkedIn, your company should still have a profile with general information in case someone is looking for a link to your website. It takes little effort to set up a LinkedIn account and can only help. 
Content
Video content is increasingly popular amongst marketing strategists for good reason, videos engage users and keep them around longer. 
Videos of chiropractic adjustments are extremely valuable. They are essentially an advertisement. It will put people in your patients shoes and make them think "I should really go to the chiropractor, that looks like it feels good." There are users on Tik Tok that exclusively post adjustment videos with millions of followers. 
People find these videos relaxing and will often scroll through multiple videos of adjustments. 
Videos should grab attention within the first few seconds or your viewers will scroll. Do not waste any time getting into the "meat" of your video. You have an average of 1.5 seconds to capture your viewers attention before they scroll. 
Do not be afraid to show your personality. If you can 'piggyback' off of trending audios and effects while still relating to chiropractic care you will be most effective.
In addition to adjustment videos, you can provide educational content around the benefits of Chiropractic care to spark interest. 
The more you show your face in your content, the faster you will build relationships. If patients feel like they know you before you ever meet them, they will be more likely to trust you. Building trust brings more referrals and happier clients. 
Engagement 
Follow your clients, engage with their posts whenever possible. Reply to all comments on your content. This gives users a notification and they will click back to the post. The more activity your post sees, the more the platform will push your content to additional users. Engaging with others' content before you post your own also gives you an algorithmic boost. 
Avoid Scheduling through messages
Unless you have time to monitor scheduling requests via social media messages, it is best to be clear in your messaging how they should schedule. Include it at the bottom of each post and in your bio. You may also choose to turn your messages off for this reason. 
Attracting More Clients A Different Way
If you want to start attracting more clients by joining in-network providers for more insurance panels, we can handle that for you. ClinicMind credentialing experts manage the entire process, working directly with payors and following up with primary sources – which gives you more time to deliver patient care and market your practice.
With two decades of proven success and more than 16,000 clinician users, ClinicMind delivers a complete EHR and revenue cycle management solution specifically designed to power your practice.